Pawleys Island Real Estate
My website is a very comprehensive resource providing everything you will need for buying or selling real estate in the Pawleys Island area. Use our state-of-the-art property search, including an interactive map search, to find homes for sale in Pawleys Island, SC. These listings are updated daily from the MLS.
You can search Litchfield Beach homes, Litchfield Beach condos, Pawleys Island luxury homes, Pawleys Island land, new homes in Pawleys Island, as well as Murrells Inlet Real Estate, Surfside Beach Real Estate, Myrtle Beach and Garden City.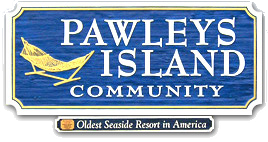 The Pawleys Island community of South Carolina is widely considered the oldest seaside resort in America. The families of wealthy rice plantation owners on the nearby rivers, originally purchased Pawleys Island Real Estate in the early 1700's. The hot, humid climate fueled the rice fields which were nourished from an abundance of fresh water from the nearby rivers. This provided ripe breeding ground conditions for Mosquitoes and other biting insects. These early settlers knew it would be healthier to move their families towards the coast of Pawleys Island to get away from the mosquitoes and in doing so, unknowingly also escaped malaria. The warm salt air and ocean breezes of Pawleys Island provided a healthier upbringing for their families.
The leisurely born existence that developed the charm of Pawleys Island still remains today. This small beach-side community, is often called "Arrogantly Shabby" by local residents. The island part of Pawleys Island is connected by two causeways to the mainland. The 25 mph speed limit on the island keeps things safe for everyone whether traveling by foot, bike or car.
This ocean-front community has shelling, fishing, boating, and crabbing in the adjacent creeks. Its no wonder Pawleys Island became our nation's first vacation place on the coast. My local knowledge of the area and experience as a Pawleys Island REALTOR can help you find your piece of this paradise to call your own.
And, for your convenience, be sure to register for a free account to receive email notifications whenever new homes for sale come on the market that match your specific criteria, and save your favorite properties for quick and easy access whenever you need — it's fast, easy, automatic and FREE! With a Property Tracker account, you'll be among the first to know about the newest homes for sale in Pawleys Island.